Let your children get unforgettable experience!
Summer Camps 2018
Do you want your child to experience an unforgettable sports camp full of fun, games and many traditional and curious sports disciplines and activities?
Sign your child to our Day Camp in Prague and you will see that he/she will come back home happy and fully suttisfied ... We do early drop off and late pick-up, provide two snacks, a warm lunch and a full hydration. We also arrange to rent the necessary equipment and transport to venues if needed. The camp takes place in every weather!
Do you want your child to experience as many adventures in a week as a ever before? To try sport challenges, teamwork, overcoming obstacles, and performing tasks that are guaranteed to contribute to independence and personal growth of the child? Of course, all he/she will try, is under the supervision of experienced and certified instructors.
Sign your child to our Adventure Camp and we guarantee that he/she will return happy and with full pile of adventure experiences that he/she will not forget for a realy long time. The price includes everything from transport to accommodation, full board and hydrating, equipment rental, briefing, guaranteed entertainment and exceptional care from experienced nurse and all the supervisors.
We offer a wide range of educational sports programs for children, adults and the whole family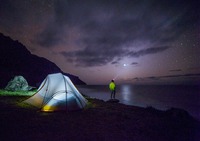 Mind Coaching
For individuals and familyes
Understanding how the mind works helps you to get higher and further in just a fraction of time.
Why would you choose us?
We offer more, check it out!
Intuitive Movement Learning Program
We follow the methodology of "Intuitive Learning" which is based on learning through movement as our bodies, cells and muscles, have a memory of their own. "Intuitive Learning" is not just a catch phrase, but an educational program, which is based on the latest academic & scientific research results of neurophysiology, kinesiology and kinanthropolgy.
Our Team of Professional Coaches
Our team is composed of professionals who all earned their degrees from the Charles University Sports Faculty in Prague, who underwent competitive sports training themselves and are certified with the respective associations / federations in their specific field.
Latest events and holiday camps
Registrations click below
Adventure Camp in Jizerské hory
13. - 17. August
Daily Sports Life Camp in SCIS Prague
20.-24. August